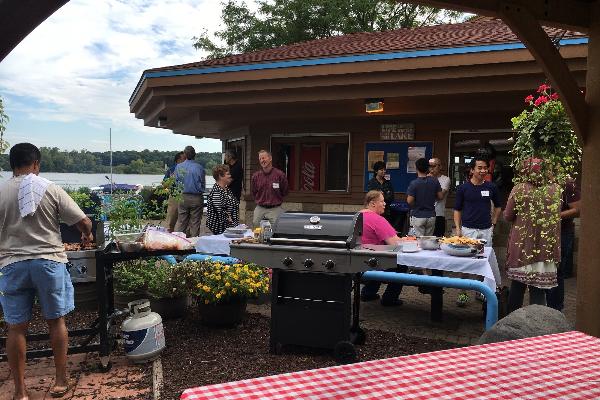 About Wingra Boats
Wingra's Grill area is perfect for groups up to 25, With a 12x12 pergola, use of our propane grill and utensils, two serving tables, four picnic tables, and a couple outdoor games to add to the fun - reserve this area and have your next family dinner or birthday party at Wingra Boats.

In addition we will set up a tab so you can get 20% off Boats Rentals and Concessions.
A catered burger bar can also be added to your event.