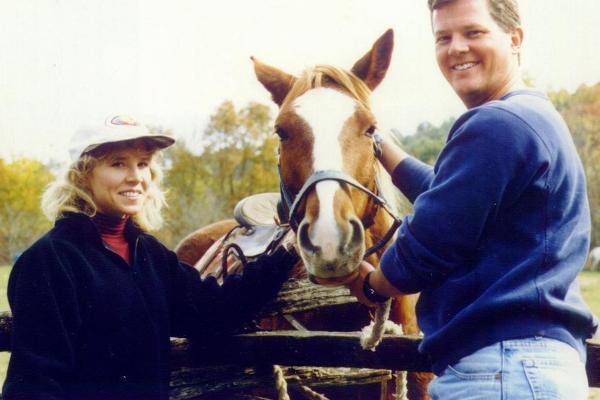 About Arrowmont Stables & Cabins, LLC
You choose from among 5 different trails. Before every trail ride you are provided with a safety program covering how the horses are trained, some about safety plus horse personality. Then you are given an opportunity to try your horse out in the ring to see if you have a good match. If not, we'll change horses for you. This all takes about 30 minutes or more. Then you start on the trail itself.
You have choices varying from a scenic valley with creeks, streams and a small lake to majestic mountain tops with 30 mile views out to deep wood fern forests; or, combinations of all of them!