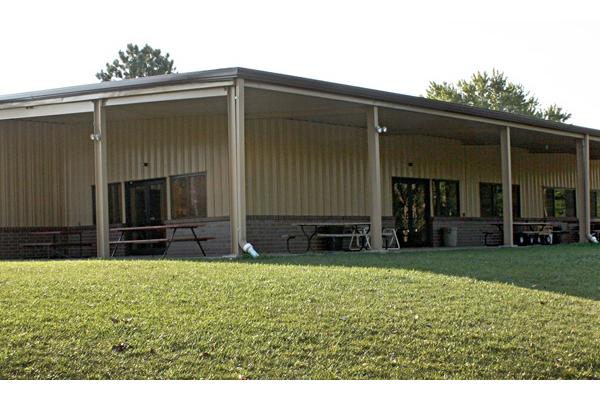 About Camp Jefferson, Inc.
Founded in 1921, the Camp is a 40-acre retreat that currently features 11 sleeping cabins; a new food service building; a meeting hall; a large showerhouse; a unique, round, in-ground swimming pool; a fishing and boating lake; several picnic shelters; an outdoor amphitheater and ample wooded trails--just to name a few things.
Since 1975, Camp Jefferson has been owned and operated by Camp Jefferson, Inc., a 501(c)(3) non-profit organization. We function only on the proceeds from camp rentals and the generous donations large and small of kindly benefactors.
A YMCA camp at the start, Camp Jefferson today as always has as its primary objective providing great outdoor experiences for the youth of southeast Nebraska and northeast Kansas (and elsewhere, of course). However, the Camp is available to all on a first-come, first-served basis with very reasonable rental rates for half-day through week-long events. Family and school reunions are as common at the Camp as Girl Scout or church outings, and the valley folk have even heard wedding bells ringing from Camp Jefferson.
The peaceful, serene get-a-way is the perfect spot for your next family reunion, church or youth camp.