Freedom Sportfishing
San Pedro, California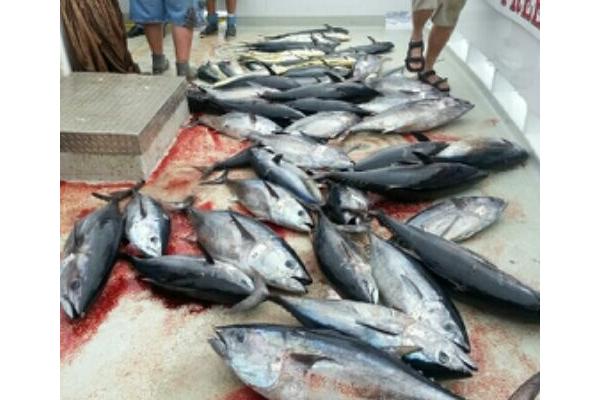 2-1/2 Day Off Shore Island Adventure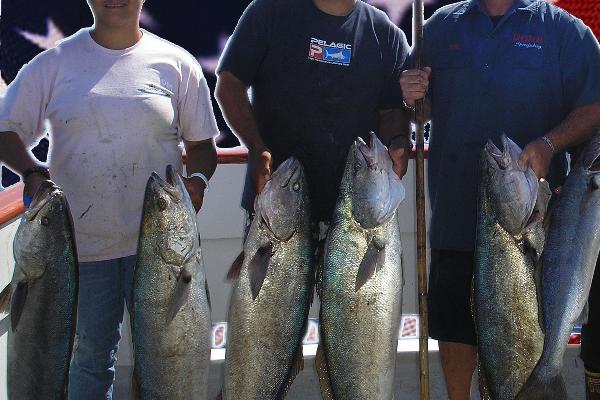 FREEDOM White Seabass Slayers
---
Freedom Sportfishing Features
Deep Sea Fishing at it's Finest!
---
Freedom Sportfishing Attractions
Family owned and operated, Experienced Friendly Crew!
---
Freedom Sportfishing Online Reservation Terms and Conditions

1. Your credit card will be billed immediately upon the completion of this order. Once we receive and an authorization we will send you a confirmation email. You will ONLY receive confirmation if your credit card is successfully billed. You will notice a credit card charge on your statement from New Freedom Sportfishing, Inc.
We require payment in full for all reservations upfront when reservations are made. We reserve the right to charge a 3% convenience fee for all cancelled reservations.

2. We reserve the right to overbook our trips by two persons to compensate for last minute cancellations.

3. Alcoholic beverages and ice chests with food or drink are not permitted unless specifically stated. NO GLASS BOTTLES.

4. Illegal drugs, firearms, or explosives of any kind are not allowed. We reserve the right to refuse passage to any person that appears to be under the influence of drugs or excessive amounts of alcohol. Passengers are subject to being searched before entering the boat.

5. Due to possible increase in fuel prices, a fuel surcharge may be necessary.

6. Meal, gratuities, rental tackle, and Mexican permits are not included unless otherwise stated.

7. We usually catch fish but we do not guarantee that we will catch any fish. We do not issue rain checks for slow fishing.

8. Cancellation policy: THERE ARE NO REFUNDS FOR CANCELLED RESERVATIONS. NO SHOWS WILL NOT RECEIVE A REFUND! Under special circumstances we may provide a refund on cancelled reservations. However, we will charge a 3% convenience fee.

9. All passengers will be required to have photo I.D. (Driver\'s license or passport) and a valid California Fishing License.

10. If traveling into Mexican waters, it is required that you bring your passport.

11. We reserve the right to refuse anyone for any reason.

12. We are a zero tolerance vessel. We will be traveling in International Waters, prescription use of marijuana is NOT recognized and therefore NOT permitted. Any and all illegal substances will be confiscated and turned over to the proper authorities.

---