Priest Rapids Recreation Area Campground
Mattawa, Washington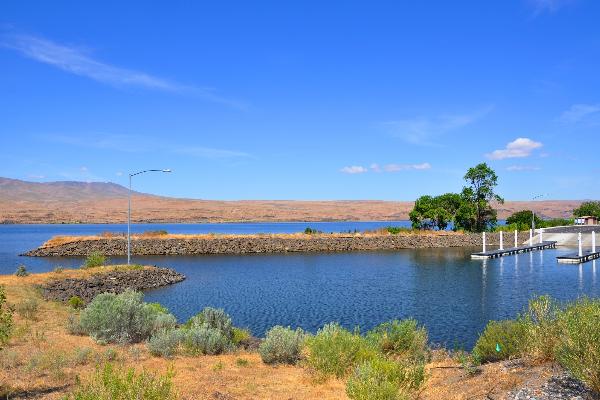 Three-lane Boat Launch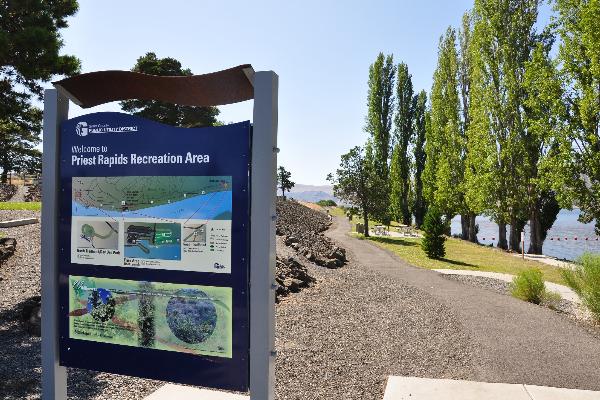 Day use Area
Picnic Area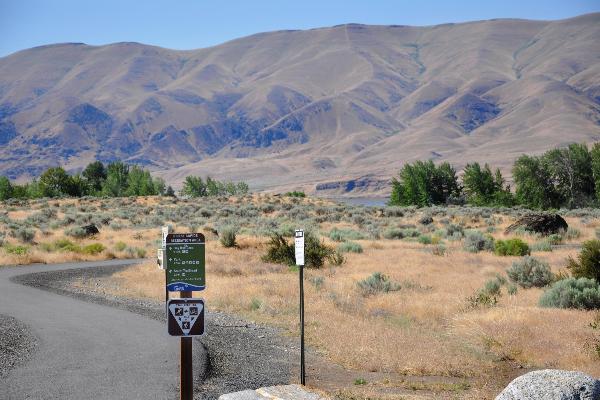 Northern Trailhead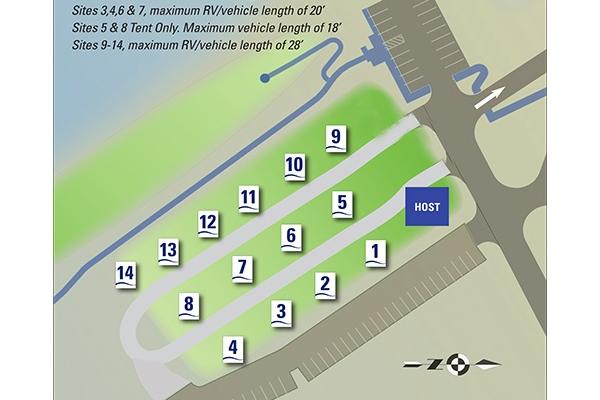 Camp Ground Map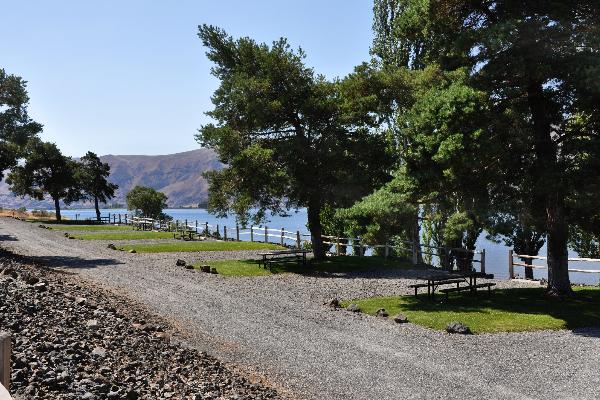 Lower Campsites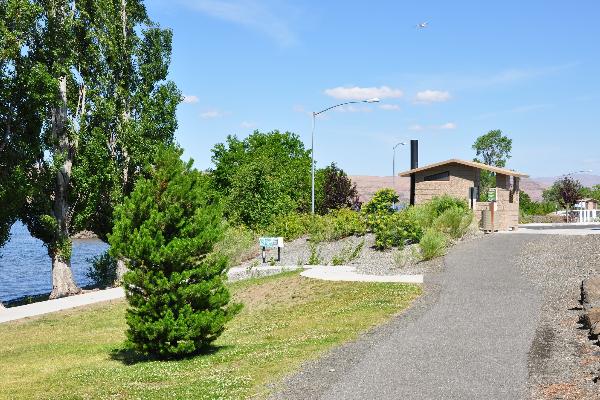 Columbia River Shoreline Acess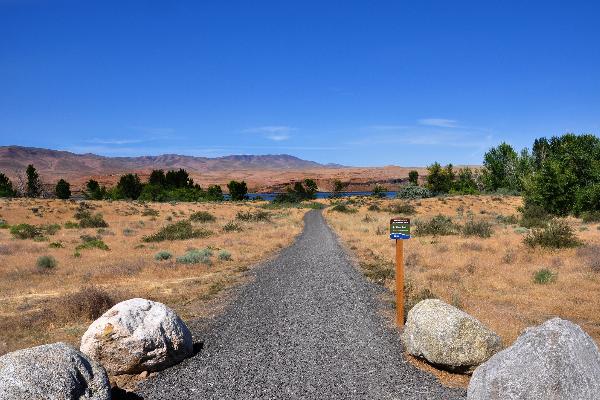 Northern Water Trail
---
Priest Rapids Recreation Area Campground Features
Northern Trailhead amenities:
A gravel access road from U Road SW
Vault toilet
13 parking stalls
Information kiosk
Interpretive sign
1 mile paved trail
Picnic tables total along trail and at water access area
Paved trail to developed water access site
Hand launch site for water trail

Campground amenities:
14 campsites:
Sites 1&2 can accommodate up to a 40' RV
Sites 3, 4, 6 & 7 can accommodate up to 20' RV
Sites 5 & 8 Tent only. 18' max vehicle.
Sites 9-14 can accommodate up to a accommodate 28' RV

Table at each campsite
Access to the beach and recreation trail
Irrigated lawn

Boat Launch:
3 lane boat launch
77 vehicle and boat trailer parking
Boarding floats
Vault toilet
Parking lot lighting
Paved access road
ADA accessible sidewalks

Day Use amenities:
Vehicle parking (no trailers)
Irrigated lawn
Picnic tables
5 BBQ grills
Vault toilet

Swim Beach:
200' of swim beach delineated with buoys

Southern Trailhead amenities:
12 vehicle parking spaces (no trailers)
1.8 mile gravel trail\
Vault toilet
Information kiosk
Interpretive sign
Hand launch site for water trail

---
Campground Policies & Rules

Reservations must be made 24 hours in advance.
Members of a household may reserve a maximum of two campsites for any given date.
One night drop-ins accepted subject to availability upon arrival.

Campers must arrive and check-in by 10 pm on the first day of the reservation or entire reservation may be cancelled and will not be refunded.

Maximum stay 10 nights stay between April 1 and September 30, and twenty-days from October 1 through March 31.
All property must be removed at checkout.
Check out time 1 pm.
Check in time 3 pm.
Quiet Hours 10 pm to 7 am.
Lawn mowing will occur on Monday mornings. Campers will be responsible for moving their personal equipment. All tents must be moved for mowing.
Lawn watering will occur Monday - Friday between 1 and 4 pm. Campers will be responsible for moving their personal equipment.

Park Rules

Trailheads open 6 am to 8 pm. Gates will be locked after hours.
Park (Boat Launch, Picnic/Swim Area) open dawn - dusk.
Fires are prohibited except in designated fireplaces and cooking grills.
Pets must be leashed at all times. Handlers must remove and properly dispose of their pet waste.
Beaches and swim areas - glass containers are not allowed on any beach within any park. Pets are prohibited in designated swim areas and beaches.
Alcoholic beverages are prohibited in all park areas per state law.
Motorized vehicles are prohibited on trails and shorelines.
Camping is allowed in designated campgrounds only.
Refuse and litter must be disposed of in a waste receptacle or removed from the park if no garbage can provided. Park garbage cans are for recreation users only; it's illegal to dispose of or store any household waste, lawn clippings, etc. in a park.
Solicitation and sales - no person may sell, solicit or vend any item or service or post any item or notice without written permission from Grant PUD.
Discharge of firearms is prohibited.
Fireworks are prohibited on all Grant PUD property.

NOTE: Reservation fee is nonrefundable.
---