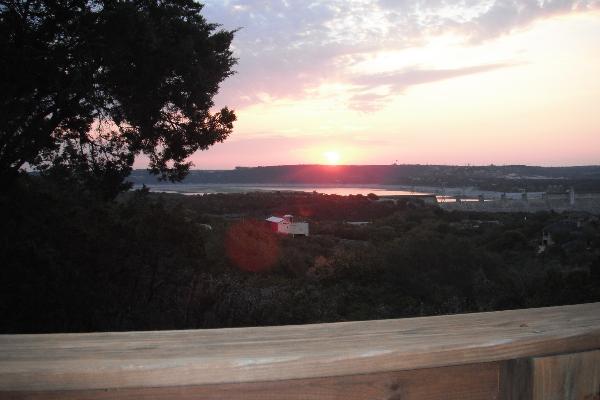 About Lake Travis Tree Lodge
Welcome to Lake Travis Tree Lodge, a small sanctuary nestled among the trees overlooking Lake Travis in the gorgeous Texas Hill Country twenty-five minutes from downtown Austin.

With a spectacular view, this two room suite features a comfy but spacious living room/kitchen, a nice tiled bath with a spa tub, a huge master bedroom with a king bed. Both rooms are adjoined by a long outdoor deck overlooking Lake Travis.

There's so much to do new Lake Travis Tree Lodge. Mansfield Dam park, with the biggest and best boat launch on Lake Travis is located right across the street and the Lodge has plenty of boat parking for boating enthusiasts. Don't own a boat? No problem, a boat rental marina is just minutes away.

Golf courses abound nearby including the famous Lakeway and Falcon Crest courses.

A great variety of dining establishments are in the area and then there's the nightlife and music scene in Austin, just a short drive from the Lodge.

Lake Travis Tree Lodge is the best of all worlds - a quite, serene Hill Country retreat combined with fun-filled lake activities and the eclectic Austin music scene.

A perfect get-away spot for couples.