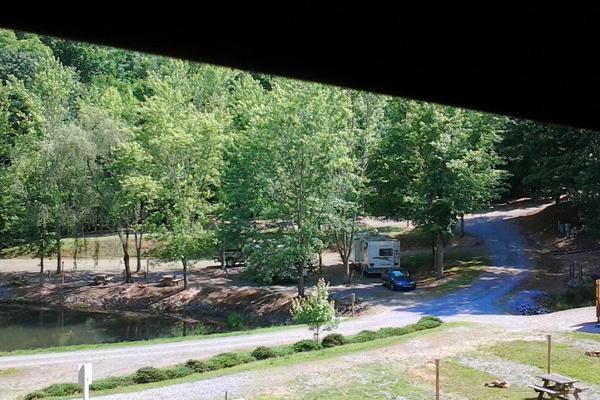 About Long Ridge Campground - LRCG, LLC
Nice mix of sun and shade. Pond side location with convenient proximity to bath house - not too close! Full hook up including high speed WiFi at site.

SPECIAL NOTE: By Proceeding with your Reservation you are agreeing to our following Terms and Conditions: NO REFUNDS ISSUED FOR CANCELLED RESERVATIONS MADE FOR HOLIDAYS, SPECIAL EVENTS, FAIRS OR FESTIVALS. NO EXCEPTIONS, NO EXCUSES - SORRY.