Resource Center
Summer 2009 Newsletter
In this issue:
Welcome
Welcome to the WebReserv.com Summer 2009 Newsletter.
In this newsletter we are pleased to introduce a number of new and exciting features to the WebReserv booking system.
The list of new features includes Quickbooks Payment Gateway that enables you to use an existing Quickbooks Merchant Service with your WebReserv account, a schedule manager for scheduled tours and bookings and email opt-in/opt-out to help you manage customer marketing.
You can also find tips on how to mark all products/units/tours as unavailable during vacation or maintenance.
We hope that you will find the new improvements helpful and as always we welcome your feedback.
Best regards,
WebReserv.com
Now you can use Quickbooks Merchant Services with WebReserv.com
We are pleased to announce the release of the Quickbooks Merchant Services (QBMS) payment gateway. The QBMS payment gateway makes it possible to use Quickbooks Merchant Services directly with WebReserv.com.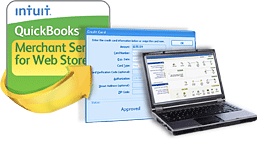 This is significant improvement for businesses that already use Quickbooks for accounting as it is now possible to use a single merchant account for both WebReserv reservations and credit card charges made through Quickbooks.
The QBMS payment gateway can be used by all businesses that have a WebReserv Gold or WebReserv Enterprise account.
If you do not have a merchant account with Quickbooks already, we have a great offer for you: Sign up for Quickbooks Merchant Services and get it for free. That's right - no setup fee, no application fee and no service fees for the first two months. Take advantage of this great offer, by calling Quickbooks Merchant Services at 1-800-601-3751 and mention merchant ID 5247 710000437335 to take advantage of this offer.
WebReserv now supports credit card processing through the following payment gateways and merchant account providers:
National Merchant Alliance
1-800-707-4095
Quickbooks Merchant Services
1-800-601-3751
Official Payments (municipalities, state and federal)
www.officialpayments.com
As always, you can automate credit card processing through WebReserv with all merchant accounts that are compatible with Chase Paymentech.
For merchant account providers in Europe, please contact WebReserv.eu
New Feature: Email Opt-in/Opt-out
You have probably seen this before while shopping the Internet - a checkmark next to or below the customer email address asking if you want to receive future offers. This checkmark indicates to the business that the customer is interested in getting notified for future deals and offers.

Now you can do the same with your booking calendar. To enable the opt-in/opt-out checkmark, go to Setup – Business Information – Advanced Options and set email opt-in/opt-out to Yes.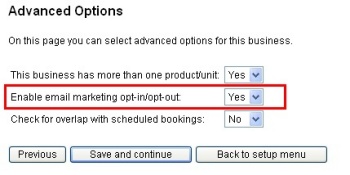 After enabling the opt-in/opt-out, your customers will have the option to opt-out for future mailings. You can view their selection in all reservations and you can generate customer reports that exclude customers that opted-out for future mailings.
You can also use the opt-in/opt-out when using contact management systems for email newsletters and offers. Most contact management systems allow you to upload a CSV file with customer email addresses. You can download this file from the reports section on WebReserv:
To download email contact list:
1. Log on to your WebReserv account
2. Go to Frontdesk – Reports and select customer report
3. Check the exclude opt-out customers checkbox
4. Right-click on CSV and select download to disk
5. Upload the CSV file to your contact management system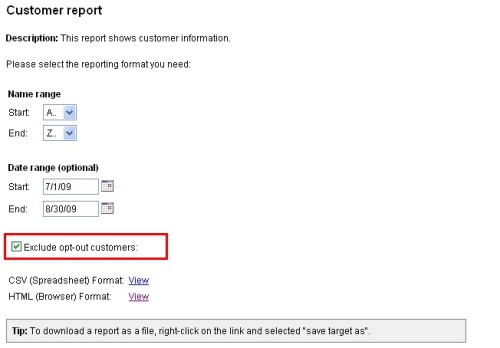 Note: Reservation emails (confirmations, cancellations etc.) will always be mailed to the customer, regardless of the opt-in/opt-out checkmark.
New Feature: Availability Calendar for schedules
The availability calendar has been updated for "scheduled" type reservations (scheduled reservations are reservations that happen every week or on specific days as opposed to daily or hourly reservations).
The schedule manager enables you to view existing schedules and increase or decrease the number of persons or seats on each schedule and can be used to adjust availability during high and low traffic periods.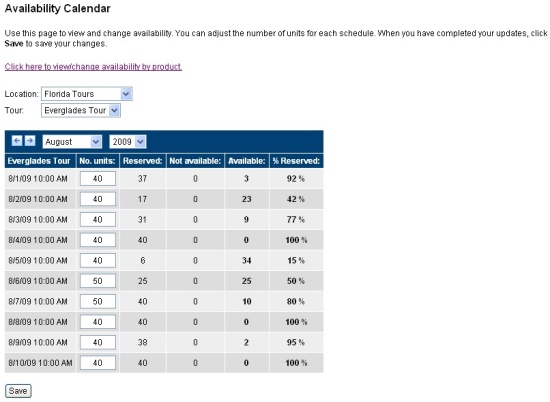 To view and update the schedules, go to Frontdesk - Availability calendar.
Select a location (if application) and a schedule/tour to view and update availability. The following information is shown in the availability calendar:
| | |
| --- | --- |
| Date & time: | Shows the date and the time of each schedule. |
| No of units: | Show the total number of units or seats available for this reservation. |
| Reserved: | Shows the number of units or seats that has been reserved already. |
| Not available: | Shows the number of units or seats that has been taken out of inventory using the regular availability calendar. |
| Available: | Shows the number of units or seats that are available to be reserved. |
| % Reserved: | Shows the utilization (reserved units or seats) per schedule. |
Useful tips
Tips & Tricks: Closing business for maintenance or vacation.
Occasionally you have to close the business for a few days or even weeks. This may happen during off-periods, vacation or maintenance or something else.
In WebReserv it is easy to mark an entire timeframe as closed. Go to Frontdesk - Availability Calendar and click Change Availability. On the change availability screen, select all in the products list, enter the first date that the business is closed in the From date field, the date that the business is reopened in the To date field and enter the reason in the comments field, for example "maintenance".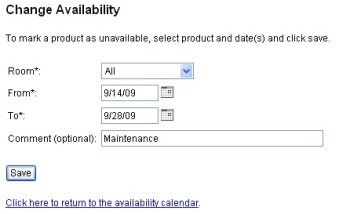 WebReserv will automatically make all products appear to be sold out during this timeframe: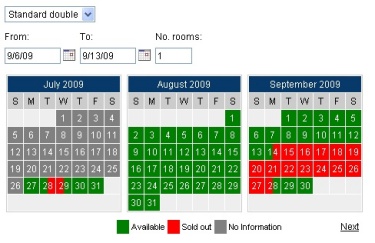 Have a question? Write us and let us know.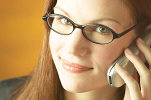 We want to hear from you
We always want to hear from our customers. Your suggestions are invaluable for us to continue to make WebReserv.com even better. If you have ideas for features that can help you run your business smoother, let us know by sending your thoughts and suggestions to support.

We look forward to hearing from you.