Resource Center
Winter 2009 Newsletter
In this issue:
Welcome
Happy Holidays from WebReserv.com
We send you our best wishes for a wonderful holiday season. As you enjoy the holidays, remember that we manage your reservation system around the clock, 365 days a year, to ensure that your reservation system is available when your customers need it.
If you haven't updated your rates for 2010, now is an excellent time to do so. Customers are only able to make booking with you if rates are available. To check your rates, log on to your WebReserv account and select Setup - Rates. As a rule of thumb, you should at least have rates 12 months out in the future.
We wish you a safe and happy holiday season and look forward to serving you in the upcoming year.
Best regards,
WebReserv.com
Multi-reservations
You've asked, and we've listened. Multi-reservations is in the final stages of testing and will soon be officially released. The multi-reservation feature allows you and your customers to select more than one type of product in a single reservation.
In the past, it was possible to reserve one or more products of the same type, for example, an RV or a vacation rental. But it was not possible to reserve a single room and a double room for the same period of time. In these cases, the customer or the front-desk personnel would have to create two reservations, one for the single room and one for the double room.
How it works
With the new multi-reservation capability enabled, the booking calendar shows a new button Add Product. By clicking on this button, a customer or a frontdesk person can add additional products or services to the reservation.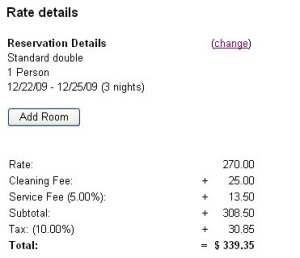 There is no limit for how bookings can be combined. This allows a customer to make a reservation that has multiple products at different points in time, or, the customer can make reservations for different products at the same time.
Similar to a reservation being made for a single product, WebReserv automatically checks that all products are available before a booking can be completed.
Availability
The multi-reservation capability is currently in the final stages of testing and will be released when the testing process is complete.
You are not required to use the multi-reservation capability. In fact, the booking calendar will work as it always has (single reservation mode) unless you enable it in the business setup.
New Features
% Service Fee
A new feature on WebReserv.com makes it easy to add a percentage service fee to a reservation. The percentage service fee is calculated on the base rate (i.e. the price of the products) but before additional charges and taxes.
To add a percentage fee to a product, go to Setup - Products & Reservation Rules - Select Product - Tax/Deposit. Enter a description for the charge, enter the percentage and select % as the selection.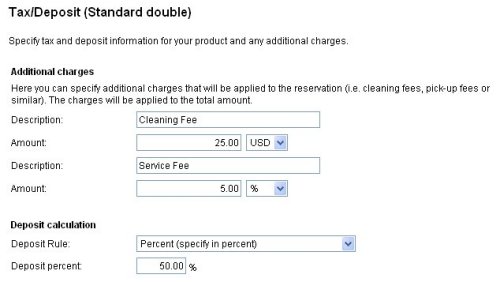 Maximum time in advance
You can now limit how far in advance a booking can be made. This feature can be useful for certain type of reservations. To set a maximum time in advance that a product can be reserved, go to Setup - Products & Reservation Rules - Select Product - Reservation Rules.

Useful tips
Tips & Tricks: How to get listed on the WebReserv home page
Being listed on the front page of WebReserv.com brings more business and more reservations. You can increase the odds of being listed on the main WebReserv page and in the search results by following these tips and tricks:
Upgrade your account type to Silver or Gold
Include a comprehensive description of your business
Upload at least one picture of your business
Define rates for a minimum of 6 months
You can also use the new Search Optimizer. The Search Optimizer is a new feature that helps you get more customers by optimizing your search position on the WebReserv portal.
The search optimizer is incredibly easy to use. Just log on to your WebReserv account and go to Website - Search Optimizer. The Search Optimizer analyses 6 different areas and will provide you with tips on how to improve your search ranking position.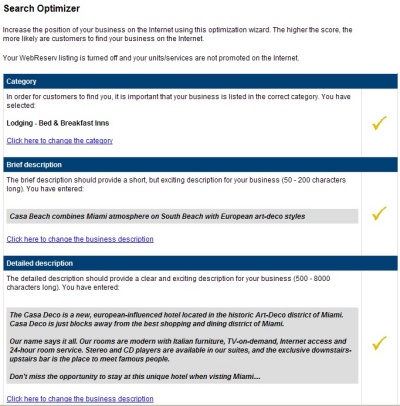 The better your search ranking position is, the higher your business is listed in search results. The business listings with the highest rankings are randomly selected to be shown on the WebReserv frontpage.
Have a question? Write us and let us know.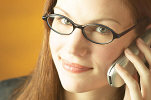 We want to hear from you
We always want to hear from our customers. Your suggestions are invaluable for us to continue to make WebReserv.com even better. If you have ideas for features that can help you run your business smoother, let us know by sending your thoughts and suggestions to support.

We look forward to hearing from you.