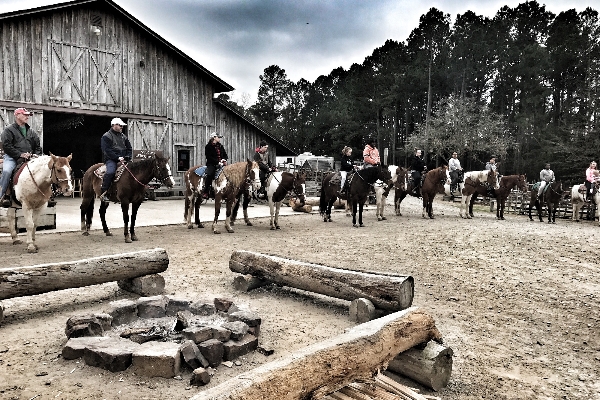 About Robbers Cave Stables LLC
Making Memories During Your Ranch Vacation

When it's time to go on vacation, making it an adventure is a much more memorable experience. When you've been stuck in the city for too long, going outdoors is the best way to spend time with your family. At Robbers Cave Stables, your family will cherish the time they spend together. We are a family-owned-and-operated stables that proudly offers trail rides for new and experienced riders in Oklahoma and the surrounding areas. We are passionate about creating memories for families on vacation. give people a cowboy experience, from sleeping under the stars to riding through our beautiful trails. Saddle up with us today; we look forward to meeting you!