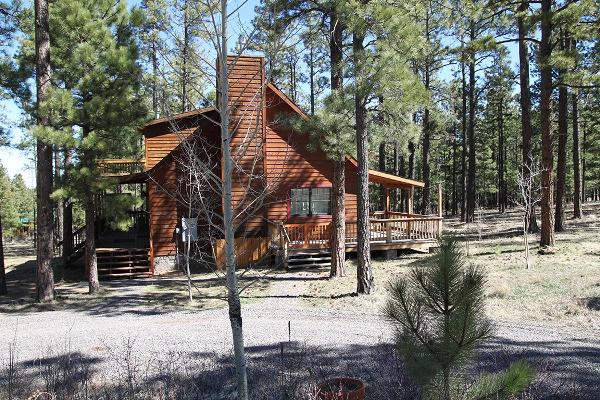 About Lazy Trout Motel & Cabin Rentals
This two story cabin is located in the "Village of Greer" and is within walking distance to restaurants and shops. The Pine Siskin Place Cabin is named because of the many Pine Siskin birds that come to visit. The cabin is about 1450 square foot living area with a generous living-family-kitchen area and propane fireplace to enjoy.
This cabin is best suited for those that like to get away from the everyday hustle and bustle of life. There is no w-fi or satellite TV to distract you from your reading and relaxing. The Siskin Place Cabin has 2 Bedroom and 2 Baths. Master bedroom is roomy with queen bed and bathroom The other bedroom is spacious and is on the upper level with queen bed and wood burning fireplace.
The living room has TV and DVD player and you can rent movies free of charge from Lazy Trout Market.
You will really enjoy sitting outside with the spacious decks in the front and the back of the cabin to enjoy the large pines and the beauty of nature all around you.