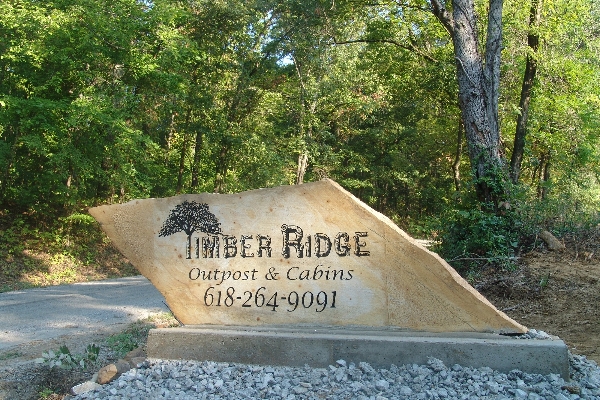 About Timber Ridge Outpost & Cabins
Timber Ridge Outpost & Cabins offers a unique experience for families, couples, sportsmen and those that love the peace and tranquility that Southern Illinois and the Shawnee National Forest have to offer. Travel back to a simpler time with our hand crafted log cabins and tree houses. Surrounded by breathtaking natural scenery, countless outdoor recreation opportunities and historical sites, guests of Timber Ridge Outpost & Cabins will leave with fond memories and a love for this region.

Timber Ridge Outpost & Cabins offers guests two different lodging opportunities to choose from. Guests may select one of our traditional log cabins or a captivating tree house. Each of our units offers luxurious amenities in a natural setting and atmosphere that is both relaxing and adventurous. Our tree houses offer everything you need to relax in the tranquil treetops while you sit and watch birds fly through the forest canopy singing their songs. All have heating and air conditioning, bath rooms with showers and toilets, outdoor campfire areas, grills and picnic tables.

Lear archery from our 4H certified Archery Instructor; private and group rates available. We also offer boat parking with water for your live wells and a charging station for your convenience (fees apply for charging).

Timber Ridge Outpost & Cabins is open throughout the year and offers something for everyone. Please contact us for your special occasion and inquire about promotions and packages.