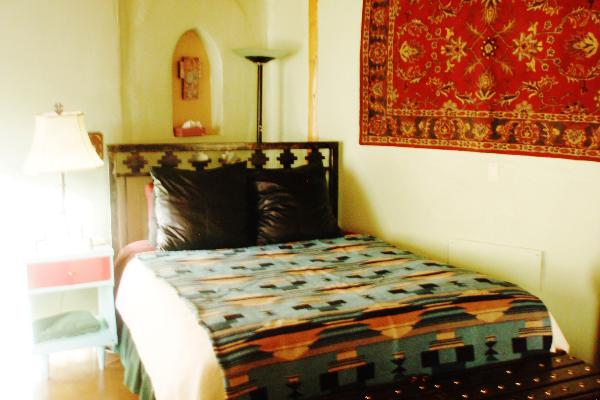 About Touchstone Inn
This room is named after Cowboy Hall of Fame artist who once lived here. Entrance is located inside the Inn on the second floor it features a queen and a full-size beds and a couch that can sleep one. Perfect for friends and family, will sleep 5! TV, Coffee/Tea and Wine service, standard shower, candle burning fireplace. This room shares the landing with the Frida and can be combined into a 2, or 3 room suite.

Deluxe Queen / Full / Twin: The current lodging rate is $165.00 for 1 bed. Additional Person Lodging Rate is $25 per person. The inclusive rate for this room is $205.00 per night. - as tax rates are different, optional breakfast rates have been separated to reflect an added value of $20 each person per day, which is not taxed and is added upon booking if you opt-in. Specify in the comments section if you have any food allergies. Taxes and processing fee are added to each reservation. Two night minimum.