Votografie
Fullerton, California
About Votografie
Votografie is located at:

Votografie
112 E. Chapman Avenue
#135
Fullerton, California
Phone: 714-337-3222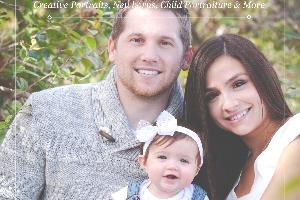 Portrait Sessions are available to book at $250
Session includes:
creative session time
post processing
5 edited images of your choice to keep in low-res digital format
(this will allow you to print up to...
---
By accepting these conditions, you're agreeing to pay the $75 non-refundable deposit. Please pay your deposit by paying $75 gift payment to Paypal address crystal@votografie.com within 1 hour of making your reservation, otherwise your slot will be void.Remaining balance is due day of session prior to shooting in either Cash or Money Order

Please contact me at
714-337-3222
or email me at
info@votografie.com

should you have any questions.

Thank you for your continued business and support!
---