White Rock Paddle Co.
Dallas, Texas
About White Rock Paddle Co.
White Rock Paddle Co. is located at:

White Rock Paddle Co.
315 E. Lawther Dr
Dallas, Texas
Phone: 469-888-0620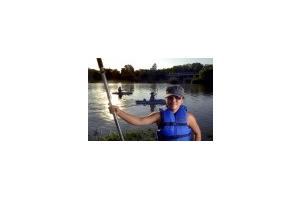 QuickStart is a brief, three-hour introduction to paddling a kayak. Students are presented with basic information on dressing to paddle safely, and potential hazards.
---
We require 50% deposit for all kayak instruction. A minimum of 2 students are required per class. Instructor reserves the right to cancel a class due to inclement weather or insufficient number of students. Deposit is refundable if classes are canceled by the instructor or if the student cancels with at least 14 days prior notice. Within 14 days the deposit is non-refundable but the student may reschedule for a later date. Cancellations within 5 days of the class will be subject to a 15% rescheduling fee.
---