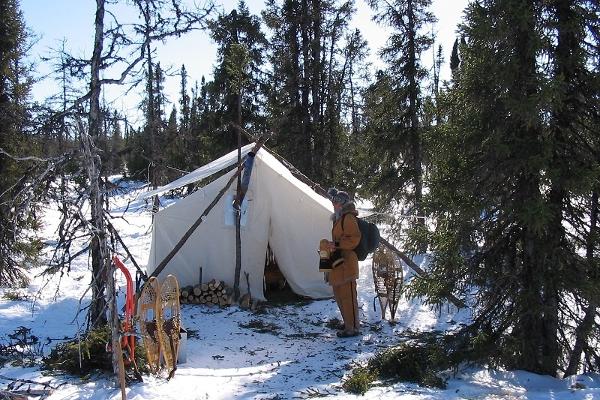 About NWTC ~ Snow Walkers and Paddlers Gatherings
In the early 1990s a group of Vermonters traveled on snowy and icy roads to attend the Wilderness Canoe Symposium in Toronto,CA. After one particularly harrowing trip, we wondered if we could replicate the format of the event in Vermont. We consulted with George Luste to get his approval. Deb and Andy Williams of the Hulbert Outdoor Center worked tirelessly to launch the Wilderness Paddlers Gathering there in 1993 followed a few years later by the Snow Walkers Gathering

Follow this link to our website for more details about our Wilderness Paddlers Gathering and our Snow Walkers Rendezvous http://www.wildernesstravellers.org/

Although we continue to use the Hulbert facilities, we are no longer officially part of the Hulbert organization. A volunteer committee of past presenters and participants has taken on the responsibility to organize and manage these two events.