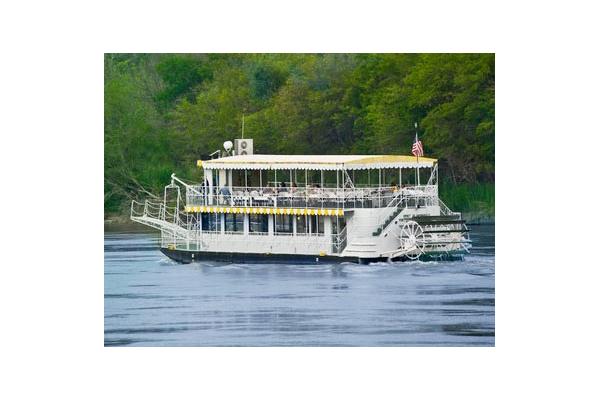 About River Inn Resort
The Spirit of Brownville has welcomed generations of visitors aboard for an unforgettable river experience. The Spirit gives visitors an opportunity for an authentic river country encounter from Memorial Day through Labor Day. The chance to enjoy river lore and the natural beauty of the Missouri River is affordable and family friendly.

Dinner Cruises are offered during the season as well as Sightseeing Tours on special occasions. Fill out the form to the right to reserve your spots or order a gift certificate here...

The Spirit is a special venue for events and meetings. Whether you're planning a wedding, party, meeting, reunion or anything that you want to be remembered forever―The Spirit of Brownville is where you want to be.

The Spirit of Brownville is situated in an established historical and cultural tourist town, Brownville, Nebraska, with plenty of opportunity for fun—including a winery, book shops, a theatre, concert hall, museums, boutiques and dining.