Cataract Lake Cabins and Boat Rentals
Cloverdale, Indiana
Cataract Lake Cabins and Boat Rentals
20' Fishing Pontoon
50hp motor
Fish Finder and Depth Finder
Max 6 adults
4 Hours - Weekday
$175.00
4 Hours - Weekend $250.00
8 Hours - Weekdays $325.00
8 Hours - Weekends $450.00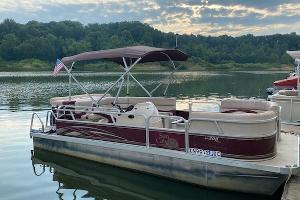 24' Pontoon
60 hp motor
Max 8 adults
Suitable for fishing
4 Hours - Weekday $175.00
4 Hours - Weekend $250.00
8 Hours - Weekdays $325.00
8 Hours - Weekends $450.00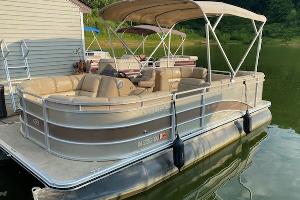 24' Cruising Pontoon
60hp motor
No fishing permitted
Max 8 adults
4 Hours - Weekday $200.00
4 Hours - Weekend $275.00
8 Hours - Weekdays $350.00
8 Hours - Weekends $500.00
---
$50 non-refundable deposit applies to your reservation payment. Credit card kept on file for damages.

The deposit is transferable up to 48 hours before your reservation. No-shows will be charged in full after 30 minutes and your spot will not be held. Just give us a call and let us know what's going on-we're happy to work with you as much as we can!

Please plan to arrive 20-30 minutes early for your reservation to complete waiver and payment. Head directly to Camp Store to process payment and we'll get you on the water!
---