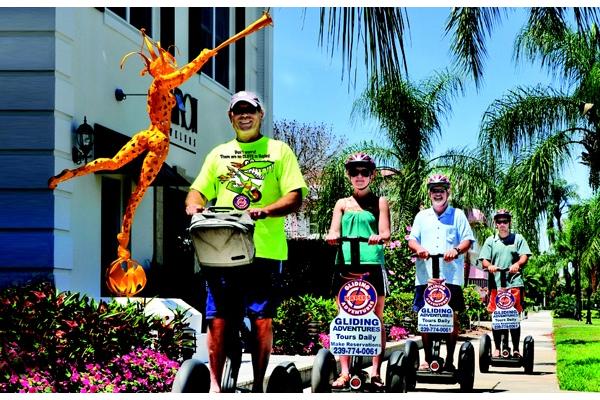 About Extreme Family Fun Spot
Think you've done and seen most everything in Naples?

Well, think again! See the natural beauty and learn the history of Old Naples on the newest, hippest, innovative personal transporter. It's called a Segway and it's the first of its kind in personal transportation.

Enjoy your narrated Segway tour outdoors with the Florida sun and gulf breeze while cruising happily on your Segway. It's easy, safe and more fun than you can imagine!

Our Segway tour includes the heart of the waterfront, Crayton Cove; the Third Street district, known as the Rodeo Drive of southwest Florida; the beach, a soft stretch of golden sand tracing the Gulf of Mexico; Naples Pier, a landmark destination of history; Cambier Park, a beautiful place to ride along the winding paths enjoying the lush Florida vegetation in one of the city's premier parks; back to the waterfront and Tin City, an original waterfront marketplace; then Bayfront, with world-class shops and fine dining.

Tour times are limited!!