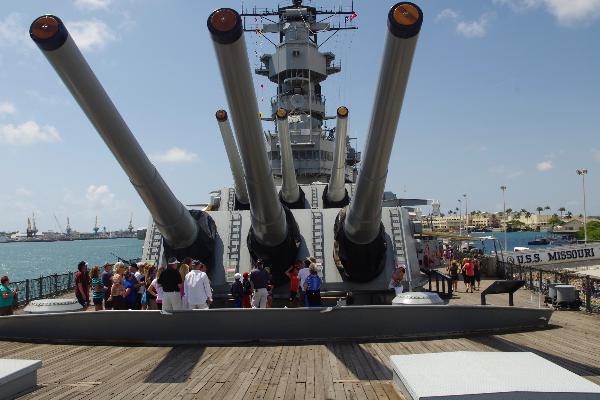 About Special ticket and tour, Inc.
No-Waiting in-line . Prices includes tickets program at USS Arizona Memorial Park, and Battleship Missouri and round-trip transportation from Waikiki. Hotel pick-ups begin at 8:20am with return pick-ups at 2:45pm daily. Included with the Arizona Memorial event tickets are: Arizona Memorial museum, entrance to the theater for Pearl Harbor Attack documentary movie, and the Pearl Harbor boat tour to the Arizona Memorial. Import Notice: Pearl Harbor is US military base installation therefore carry-on material such as purse, back pack, camera case... are not allow whether items may fit to personal pocket are suitable, storage check in are available up to private vendor restriction are apply. back packs ,or belt bags or any types of bags or packages will cost $3.00 each to check-in at Baggage Storage.

NOTE: DUE TO UNFORESEEN weather, or daily Activities At Pearl Harbor National Park services BEYOND OUR CONTROL, THE NAVY MAY SUSPEND BOAT OPERATIONS TO THE USS ARIZONA MEMORIAL AT ANY TIME.  IN SUCH CASES, THERE WILL BE NO REFUNDS. OR CREDIT OF EXCLUDED ANY NONE USED PARTS, OR TOUR RELATED.