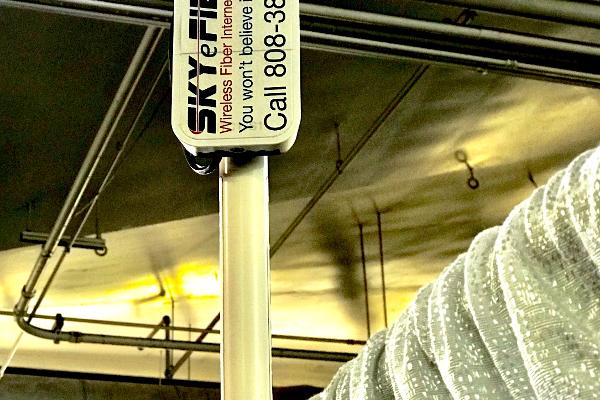 About Tech In The City-4G/Wi-Fi Wireless Internet Rental
SKY eFIBER mmWave low latency, high bandwidth transceiver provides you with an Ethernet connection to our Fiber network in the Blaisdell Exhibition Hall.

You can then connect your Ethernet Enabled device* to the supplied CAT6 Ethernet cable.

*Devices can include a Computer, Router and other items that are Ethernet enabled.

We can support a Public Static IP for your device at an additional Charge of $25.00. If you select this option you will be supplied with the assigned Public IP address, Subnet Mask, Router IP and two DNS IPs

The $149.99 price includes installation Labor and an Unlimited Data connection to our Fiber network for up to 4 days. An up to 4-Day rental of the equipment. And the installation of the SKY eFIBER transceiver unit at your booth, up to 25' CAT6 Ethernet Cable, Ethernet Power injector and Power supply. - - You must have ordered power to be in your booth in order for this to work.