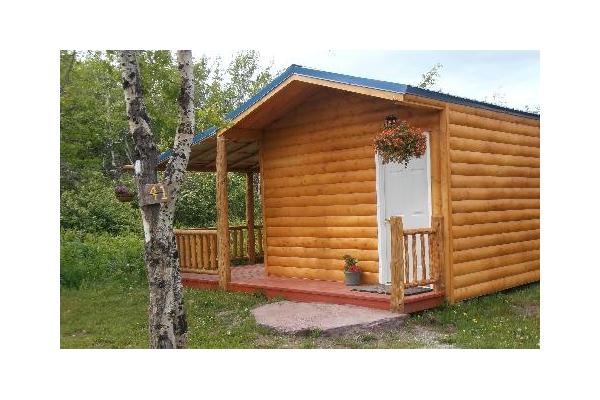 About Johnson's of St. Mary
Rates: 101.85 plus tax.
The Camping Cabin is located in the campground and has 6 bunk bed frames without mattresses. No linens are provided, and there are no bathroom facilities (although the cabin is within easy walking distance to the campground restrooms & showers). Also has a deck, picnic table and a fire pit available.

Deposit: 50% of your reservation booking, upon confirmation.

Cancellations made prior to 30 days of check in will receive a full refund of the deposit, minus a $15.00 processing fee. The deposit is NON-REFUNDABLE for cancellations of any reason within 30 days of check in. Cancellations within 48 hours of the date and time of check in will be charged for the FULL COST of the scheduled stay. Refunds will not be granted to customers who choose to leave early, for any reason.