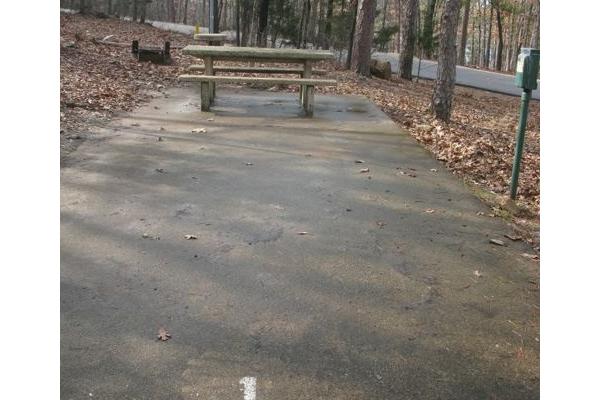 About Jordan Marina and Campground
Recommended RV size 22'. This campsite is located at the top of the campground and borders the woods. It has a 22' concrete pad with 10' of asphalt in front of the pad.

Because it is accessed through a 30 degree incline, it is suggested for small campers or pop ups. Maximum recommended camper size is 22'.

Electric (30 Amp) is on the down hill side (right side of the pad when looking at it) and is approximately 1 foot away from the pad. Water is at the front of the site. A concrete table is at the rear of the pad.

Water and electric are available from April 1st through November 15th. Primitive camping is available from Nov 15 through April 1st at a reduced rate of $20 per night.