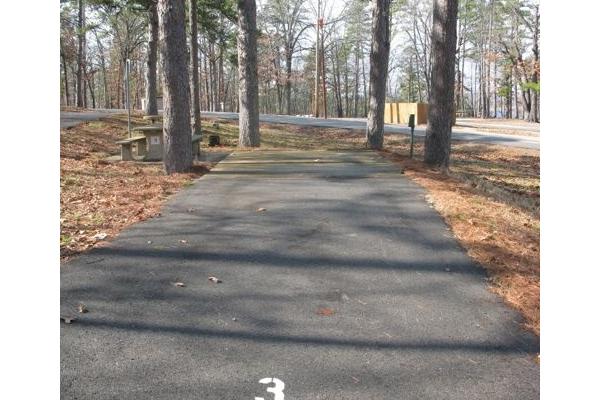 About Jordan Marina and Campground
Recommend RV size is 32'. This campsite is located at the top of the campground. It is shaded by 4 large pine trees. It has 32' of level pad (concrete and asphalt.) There is another 19' of asphalt in front of that to the road.

There is no overhanging the pad at the rear due to trees. There is a tree 1 foot from the pad on the passenger side. Electric (30
Amp) and water are on the driver's side.

Water and electric are available from April 1st through November 15th. Primitive camping is available from Nov 15 through April 1st at a reduced rate of $20 per night.