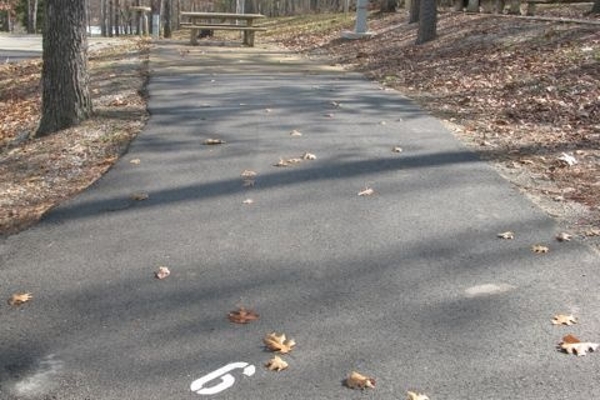 About Jordan Marina and Campground
This campsite has a 30' concrete and asphalt pad. There is another 28' of asphalt at the entrance to the site that is not level. There are no side obstructions.

Water and electric (50 Amp) are on the driver's side. A concrete table sits at the rear of the site.