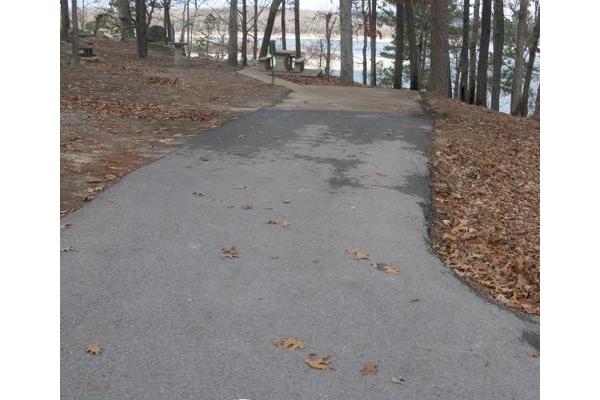 About Jordan Marina and Campground
This campsite has excellent lake views and is located across the road from the campground restroom. It is located near the campground bluffs.

There is a 32' concrete and asphalt pad (level) and another 30' of asphalt in front of the pad. There is approximately 3' of overhang before reaching a tree at the rear of the site.

A shared water hookup is 70' from the pad. Electric (30 Amp) is 2' off the left of the pad.

It is 57' from the roadway to the rear of the site pad. There is no room for overhang at the rear due to a tree.