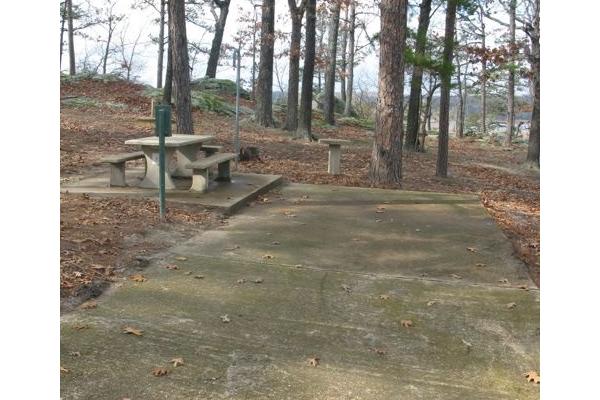 About Jordan Marina and Campground
This campsite is mostly shaded and sits on the campground bluff. It has a 20' concrete pad and another 12' of concrete (not level)in front of the pad. There is only about 1 foot of overhang at the rear of the side, due to a large tree.

Electric (30 Amp) is located on the left side, approximately 2' from the pad. A concrete picnic table sits to the side. Shared water is available 40' to the rear of the site.

This campsite has a difficult 90 degree entry and it is recommended that you pull in versus back into this site.