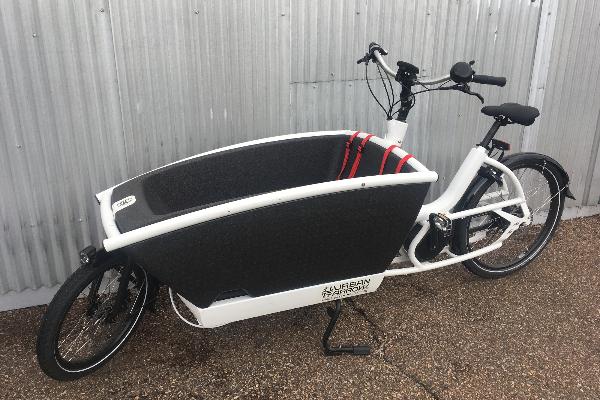 About Local Motion
BURLINGTON

Need a pick-up truck or minivan? Not anymore. Here's an electric cargo bike that will carry up to four kids (3 comfortably), groceries, and all kinds of things. It takes a little getting used to when you first start riding it, but with practice, it's, well, just like riding a bike. We'll send you off with a rain canopy that keeps your precious cargo dry and out of the wind, plus you'll stay pretty dry, too. The range is about 20 miles depending on the terrain on which you're riding. The e-assist makes those hills a breeze.

To borrow this bike, you should be very comfortable riding bikes in general as this large e-bike requires more attention and care.

You should be at least 5'4" to borrow the Urban Arrow.

You must be able to ride this bike home, it cannot be transported in a truck or an SUV.