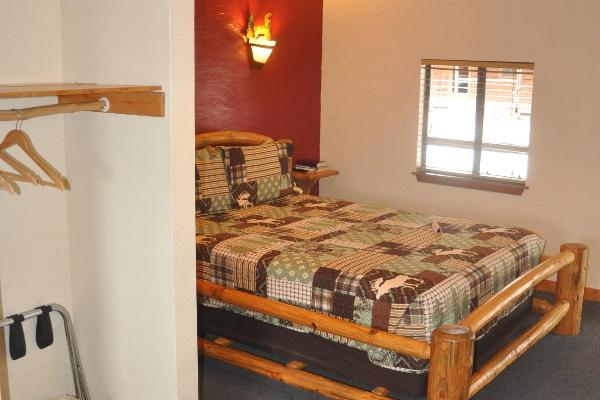 About Nine Pines Motel
Our single queen rooms feature a variety of rustic interiors and include all our standard room features and amenities. One queen size log bed sleeps up to 2 adults comfortably, making this the perfect choice for couples or someone who just likes a little extra space. We have rooms with remodeled bathrooms as well as rooms with a bathtub for those of us who still like to relax a bit.
We also have Handicap Accessible Rooms.
Room #s 5, 6, 7, 8, 9, 10, 11 & 14.