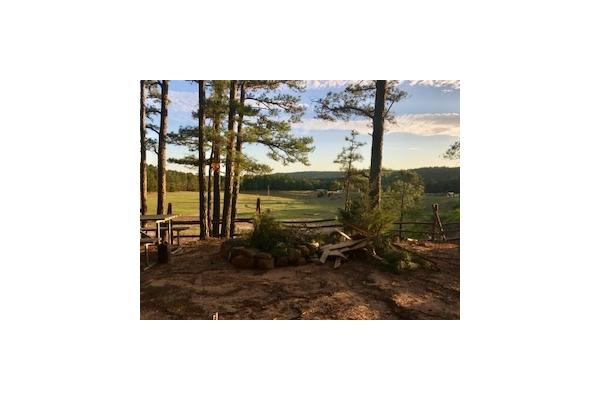 About Robbers Cave Stables LLC
Our covered wagon sets back in the mountains of Oklahoma , overlook is most beautiful sleeps up to 8 people. this is a cowboy camp. private campsite, it has a grill, a fire pit, No Potable water No electricity, there is an out house.very primitive, there are showers at the park but not at camp. you will need to bring your own pillows and blankets or sleeping bag, propane(1 lb bottles if you want heat) you can purchase wood, you will need everything to cook with except a grill.
go to our facebook page for video on covered wagon.