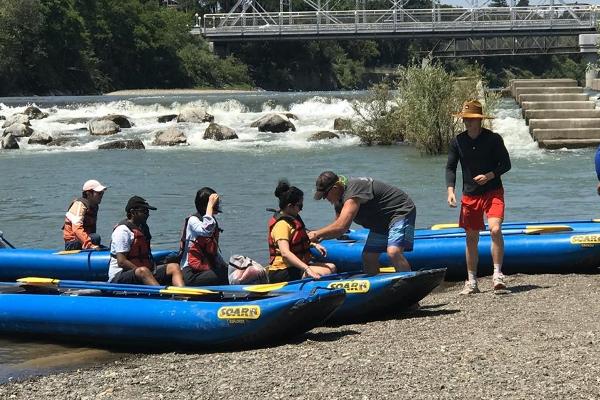 About Russian River Adventures
9 Miles - Memorial Beach to Wohler Bridge- With this option you will meet at our office in the morning and ONE person from your group will take a car to Wohler Bridge Parking Lot. Our shuttle will then give you a ride back to the launch area, where you group will be waiting for you. This limits the number of passengers on our shuttle.

Our full day trip has it all: Great current, long pools offering amazing reflections, clear and clean swimming holes, a great rope swing, and amazing birds and wildlife! Pack a picnic lunch and your favorite beverages and set off down the most secluded and hard to access section of the Russian River in your comfortable and stable SOAR Inflatable canoe.

This is the Dog-Friendly section where your dog is free to swim and romp all along the way. Since 2000, thousands of dogs have joined their owners on one of the most fun day outings that any dog can ever have. SOAR canoes are so stable that even the biggest dogs can't tip them over.