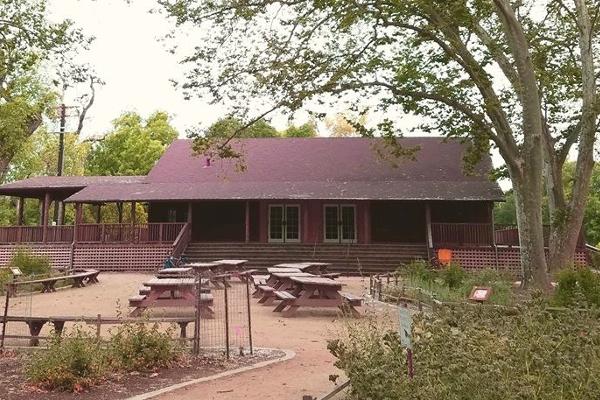 About Camp Pollock
Lodge rental starts at $175 for up to 25 people, every person thereafter is $6 per head. Maximum 160 people. Available seven days a week from 8AM-10PM. Can be combined with other spaces to accommodate more guests. Discounted rates for 2018 reservations.

Add on the River Deck for $175 and/or add on the courtyard for $125.
Lodge rental includes 10 rectangular 6-foot tables, access to attached indoor restrooms and use of the kitchen prep space. Select up to 12 hours.