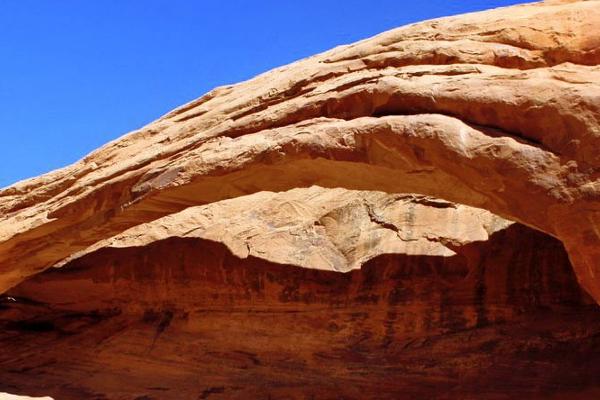 About Deep Desert Expeditions
A fun off-the-beaten-track hike that includes big views, rock art, and dinosaur tracks.
We designed this tour for the whole family to enjoy (and afford!).
We meet at the Moab Lions Park at the junction of Hwy 191 & 128; times vary according to season.
All hikers will need decent shoes, at least a liter of water each, hats and sunglasses are recommended. Plan of a four hour adventure!