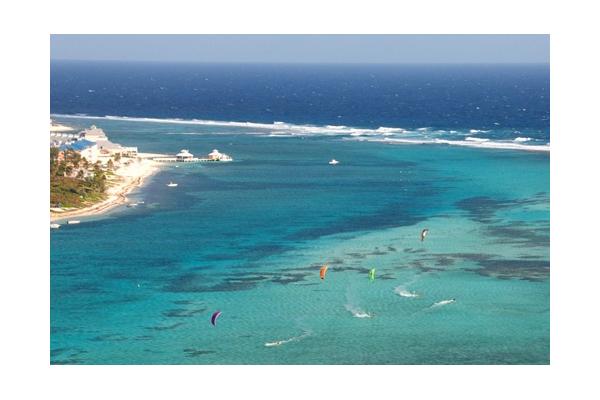 About The Sweet Spot Cayman
Grand Cayman in the Cayman Islands has some of the best watersports in the Caribbean, if not the world.

Standup Paddleboarding (SUP) has exploded with people exploring the beaches, mangrove forest or surfing the waves. The variety of conditions, and the small island makes it an easy sport to pick up, practice and explore.

In addition, Cayman Islands has one of the best Bioluminescence Bays in the world. This amazing night-time glowing attraction is a "must-see". It is hard to describe thousands of glowing organisms in the palm of your hands without sounding crazy.

Fortunately the Sweet Spot Cayman takes advantage of all these watersports and we are able to offer tours and lessons all year long. We have two locations:

We are located on the Northside of Grand Cayman, at the famous Kaibo Yacht Club and Beach bar. Located on the Little Sound with great access to the Marine Parks, Mangrove Forest, Starfish Point and Bio Bay. It is the perfect place to spend the day paddling, relaxing and eating.

We offer Jetski Tours, Bioluminescence Tours, Mangrove Tours, Standup Paddleboarding and Wakeboarding.