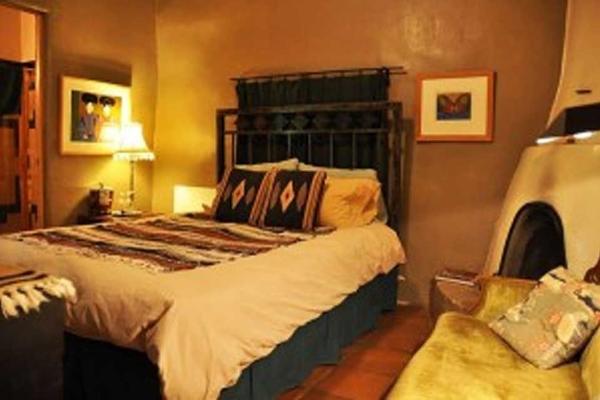 About Touchstone Inn
Named after author and previous owner Miriam Hapgood Dewitt. Ground floor room with queen bed, stand up shower, kiva wood burning fireplace, TV, Tea/Coffee and Wine service.

Standard Queen: Current lodging rate is $125.00; the inclusive rate for this room is $165.00 per night. - as tax rates are different, optional breakfast rates have been separated to reflect an added value of $20 each person per day, which is not taxed and is added upon booking if you opt-in. Specify in the comments section and if you have any food allergies. A one night booking must be cleared with our office before booking. Tax and processing fee are added to each reservation. Two night minimum.