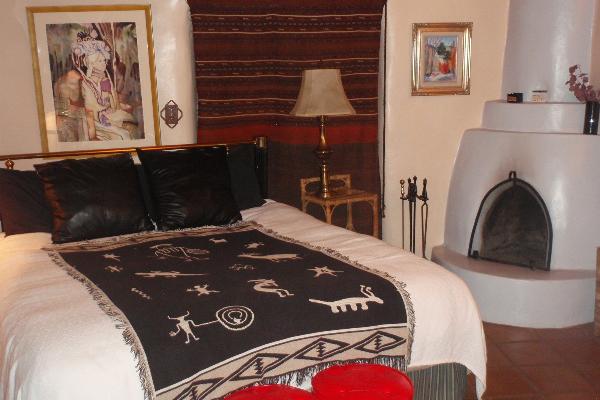 About Touchstone Inn
Named after D H Lawrence who visited Taos quite often and was given a ranch from Mabel Dodge-Luhan. Ground level room, king bed, Jacuzzi tub large enough for two, kiva wood burning fireplace, private entrance with porch, TV, Coffee/Tea and Wine service, fridge, microwave, radiant heated tile floors, twin sleeper couch.

Deluxe King / Twin: The current lodging rate is $195.00 for 1 bed, add $25 for each additional person; the inclusive rate for this room is $235.00 per night. - as tax rates are different, optional breakfast rates have been separated to reflect an added value of $20 each person per day,, which is not taxed and is added upon booking if you opt-in. Specify in the comments section and if you have any food allergies. A one night must be cleared with our office before booking.. Tax and processing fee are added to each reservation.