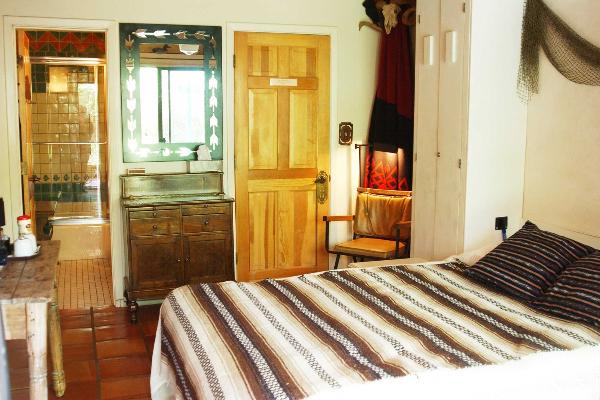 About Touchstone Inn
Named after Tony Lujan, husband of Mable Dodge and a member of Taos Pueblo -- this room is decorated with the art of Bren Price. Queen bed, standard tub/shower over, TV -on internet - bring your ROKU and Netflix pass code, Coffee/Tea pot, microwave and fridge, private entrance, and covered patio with seating.

Standard Queen: Current lodging rate is $125, Check Availability Button for rate updates. Two night minimum.. A one night booking is $145, and must be cleared with our office before booking.. Tax and processing fee is added to each reservation.