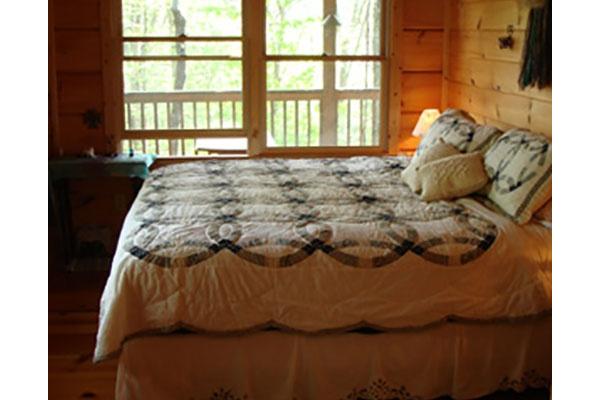 About WellnessMountainRetreat
Spend a relaxing, rejuvenating week or weekend at the cabin.
Are you tired, stressed out, exhausted and in need of time for yourself?
Do you want a romantic get-a-way to rekindle the flame?
Would you like a weekend surrounded by good friends or family?
Time to figure out who you are…again!
Take walks, sit on the deck and watch the leaves fall, read a good book, cuddle up in front of the fireplace!
This cabin is offered for solitude and relaxation therefore there are no electronics. No television, phone or computer. There are plenty of books and board games.
It sleeps 4 comfortably. There is an additional twin bed on the covered deck if you prefer outdoor sleeping.ure those gifts ourselves.