LOH
Merritt Island, Florida
LOH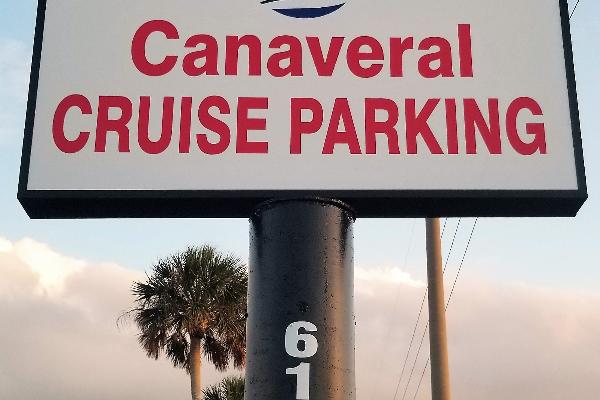 LOH
---
VETERAN AND FIRST RESPONDER EXCLUSIVE DISCOUNT PARKING

2 MILES FROM PORT CANAVERAL

SECURE PARKING FACILITY

PAVED PARKING LOT

FREE SHUTTLE SERVICE


---
CANCELLATION POLICY...


CANCELLATIONS 8+ DAYS IN ADVANCE WILL RECEIVE A FULL REFUND.

CANCELLATIONS 2+ DAYS PRIOR TO YOUR ARRIVAL WILL RECEIVE A 50% REFUND.

CANCELLATIONS LESS THAN 2 DAYS PRIOR TO YOUR ARRIVAL WILL NOT BE REFUNDED

CANCELLATIONS RESULTING FROM IN ABILITY TO BOARD SHIP, FOR WHATEVER REASON, WILL NOT BE PROVIDED. A FULL PURCHASE PRICE CREDIT WILL BE PROVIDED FOR USE AT A LATER DATE. (NO EXPIRATION)

CANCELLATION REQUEST MUST BE EMAILED TO PARKNCRUISE@GMAIL.COM...PLEASE INCLUDE YOUR CONFIRMATION #, NAME ON THE RESERVATION AND A BRIEF DESCRIPTION OF REASON FOR CANCELLATION

****CANCELLATIONS WILL NOT BE ACCEPTED OVER THE PHONE...NO EXCEPTIONS.

PLEASE ALLOW 72 HRS. FOR YOUR CANCELLATION/REFUND TO BE PROCESSED.

ONCE PROCESSED YOU WILL RECEIVE AN EMAIL CONFIRMING CANCELLATION/REFUND



* NOT RESPONSIBLE FOR LOSS OR DAMAGE TO VEHICLE OR ACCESSORIES OR ARTICLES LEFT IN THE VEHICLE CAUSED BY FIRE, THEFT, COLLISION, WATER, ETC.

*** DAILY RATES ARE FOR VEHICLES 20 FT. IN LENGTH OR LESS...OVER SIZED VEHICLES, REQUIRE A SECOND RESERVATION TO SECURE PARKING FOR ANY VEHICLE 21 FT - 40 FT IN LENGTH

**** CHECK IN BEGINS AT 10 AM AND OUR SHUTTLE SERVICE TO THE SHIPS BEGINS AT 10:30 AM AND CONTINUES THROUGHOUT THE DAY OUR LAST SHUTTLE TO THE SHIPS DEPARTS PROMPTLY AT 2 PM.

---