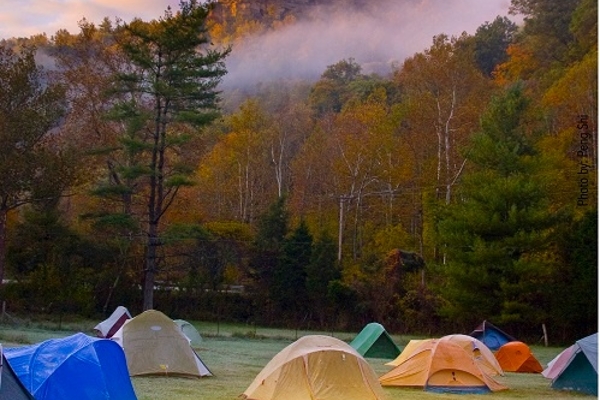 About red river gorge climbers campground and retreats
Red river gorge climbers campground and retreats inc offers a wide spectrum of comfort levels of lodging located in the heart of the famous Red River Gorge area of Eastern Kentucky.
The campground for rock climbers only is primtive camping for $3.50/nite/person while having acces to all the basic needs such as showers and bathrooms ,shelter,internet access,computer room,laundy and 15/7 access to tasty food and rock climbing shop all day and night.When tent life goes bad campers can take rufuge in luxury 2 queen bed bedrooms above the showerhouse.
Three unique retreat rentals provide housing for those wanting more style ,privacy and convenience.There is a small log cabin for small groups.Then the retreat house is a 3 floor split rental property.The new top penthouse floor is scenic,spacious and beautiful in spend time in .The lower 2 floors is the orginal home that has 5 bedrooms and 7 queen beds total making it perfect for large families or groups that want a cozy home or have an event in.