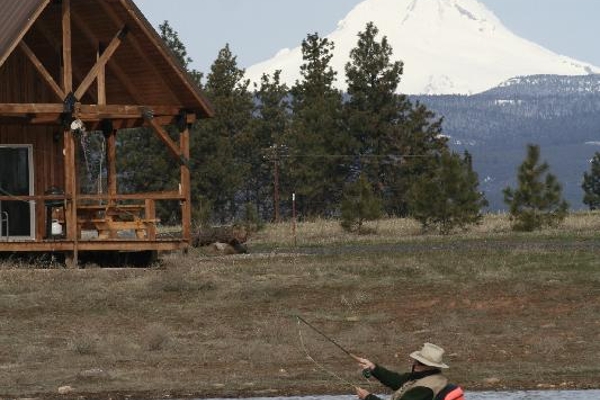 About Rocky Ridge Ranch
Rocky Ridge Ranch is located on the east slope of the Mt. Hood National Forest in Oregon, eight miles south of Wamic, on the breaks of the White River.

With spectacular views of Mt. Hood and an abundance of wildlife, Rocky Ridge Ranch is the ideal place for the avid angler to experience secluded lake fly fishing.

The ranch consists of forest, pasture and irrigated crop land. The primary products of the ranch are orchard grass hay, natural cattle, grass seed and wildlife habitat. Clover seed, wheat and barley have also been grown in the past. Along with the above products, the ranch runs a fly fishing catch and release operation on three large reservoirs.